Enhance and Protect Your Smile
Patients struggling with decayed, broken, or stained teeth may find it difficult to take pride in their smiles. Additionally, their teeth may be at risk for infection or other oral health complications. When you're ready to restore your teeth's health and appearance, you may benefit from dental crowns.
At Reimage Dental Studio, our Scottsdale, AZ cosmetic dentist Dr. Call offers three types of crowns for your convenience. Each type can help boost your confidence and protect your teeth from harmful bacteria. Read on to learn more about crowns and if they're the best fit for you.
What Are Dental Crowns?
Dental crowns are customized caps that cover your entire tooth down to the gum line to protect it from bacteria and enhance its function and appearance. Dr. Call will ensure your crown blends seamlessly with your smile for a natural appearance.
Crowns can be used for both cosmetic and restorative purposes. Not only can they shield against cavities, but they can also cover a broken or discolored tooth to give you a stunning smile.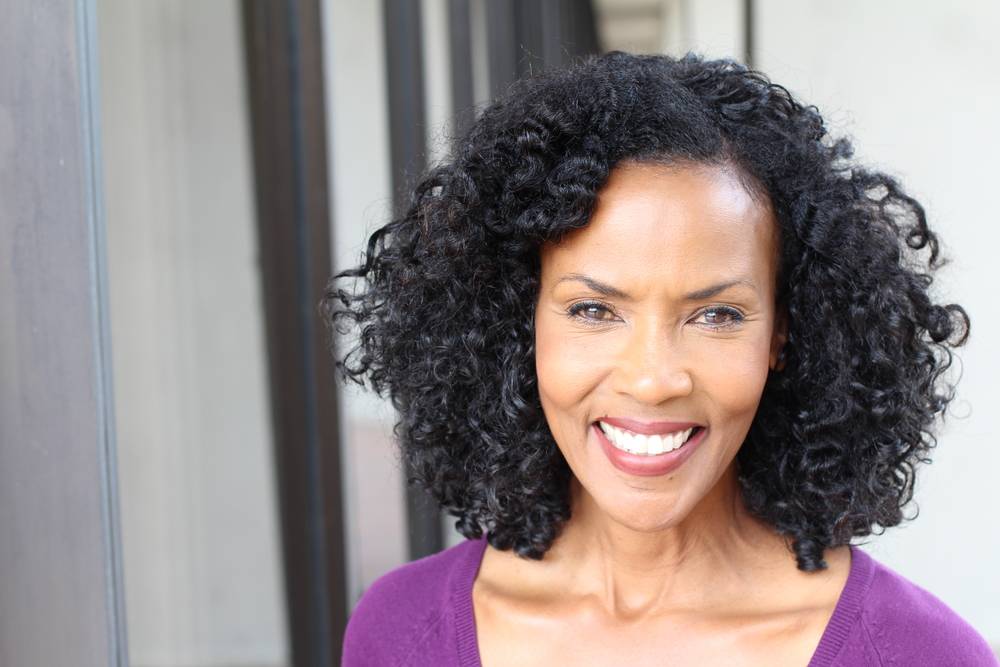 Benefits of Dental Crowns
Dental crowns come with several advantages that make them a preferred cosmetic and restorative treatment. Some benefits of crowns include:
Quick and minimally invasive procedure
Protects teeth from cavities and bacteria
Durable and long-lasting
Restores teeth's natural look and function
Preserves tooth structure
Quickly enhances smile's appearance
What Can Dental Crowns Fix?
Our Scottsdale, AZ dentist Dr. Call can use dental crowns to correct several different cosmetic and functional problems, such as teeth that are:
Chipped, cracked, or broken
Treated with root canal therapy
Stained or discolored
Severely decayed
Irreparably damaged
Worn-down or weakened
Types of Dental Crowns
At Reimage Dental Studio, we're proud to offer different types of crowns to provide the restoration that's best for you. The three types of crowns we offer include:
Porcelain Crowns: Porcelain crowns can be customized to match the shade of your teeth and seamlessly blend with your smile.
Porcelain Fused to Metal Crowns: These crowns combine the natural appearance of porcelain crowns with the durability of metal crowns.
Metal Crowns: Metal crowns are more durable than porcelain crowns, and can typically last longer before needing to be replaced.
The Dental Crown Process
Initial Consultation
You'll first attend a consultation with Dr. Call and he'll evaluate your teeth and oral health to determine if dental crowns are right for you. He'll also help you decide which type of crown to receive. If necessary, he'll also discuss your other available treatment options.
Creating Your Crowns
Dr. Call will administer a local anesthetic before beginning the procedure to ensure your experience is virtually painless. We also offer sedation dentistry methods for your convenience. Once the numbness has set in, he'll begin shaping your tooth for a crown.
Using specialized dental tools, Dr. Call will remove a small portion of your tooth's enamel to make room for a dental crown to fit naturally and comfortably. He'll then take a detailed impression of your mouth to send to our dental lab, where they'll create your customized restorations.
Finally, Dr. Call will place temporary crowns over your teeth to protect them until you return for your final crowns.
Placing Your Crowns
Once we receive your dental crowns from the lab, you'll return to our Scottsdale, AZ office for your final fitting. Dr. Call will remove your temporary crown before thoroughly cleaning your teeth. He'll then place your customized crown, making any necessary adjustments to ensure it fits naturally.
Dr. Call will stabilize the crown with a dental-grade adhesive. You're then ready to showcase your beautiful new smile!
Frequently Asked Questions
While it depends on the type of crown, standard dental crowns can typically last up to 15 years before needing to be replaced. To get the most out of your restoration, it's crucial to practice good oral hygiene. This includes brushing twice a day and flossing once a day, as well as rinsing with mouthwash between meals.
We also encourage patients to schedule biannual appointments at our Scottsdale office for routine dental exams and cleanings. Not only will regular dental visits keep your restorations in good condition, but they'll help support your oral health.
Having dental crowns placed is a virtually painless process. Dr. Call will administer a local anesthetic beforehand to ensure you don't feel any pain while he works. We also offer dental sedation methods to patients with dental anxiety or sensitive teeth.
It's normal to experience mild soreness when the numbness subsides, though any pain should fade within a few days. In the meantime, you can use over-the-counter pain relievers to alleviate any discomfort.
The cost of your dental crown treatment depends on several factors, such as the type of crown you received. Dr. Call will provide you with a cost breakdown of your procedure at your initial consultation. We recommend contacting your dental insurance company ahead of time to learn what coverage your plan provides.
You can also visit our financing page to learn more about our affordable payment options. We accept a wide variety of payment methods and insurance providers, including CareCredit, Delta Dental, and United Healthcare. For more information about our flexible payment plans, give our Scottsdale office a call at (480) 443-3552.
Let Dr. Call Rejuvenate Your Smile!
When your smile looks good, you feel good. Our array of dental crowns can help restore and rejuvenate your teeth for a healthy, functional smile. To schedule your appointment with the best dentist in Scottsdale, AZ, contact our dental office at (480) 443-3552 or fill out our convenient online contact form. Discover how our Scottsdale cosmetic dentistry treatments can help you achieve a stunning smile!