Instantly Restore Your Full of Arch of Teeth
Missing most or all of your natural teeth can make your life a struggle. From speaking with clarity to simply enjoying a meal, or even smiling with confidence, tooth loss is a hindrance that no one deserves to experience. Fortunately, the experts at Reimage Dental Studio are here to help. 
If you're considering dental implant restorations, you may be frustrated with the thought of having to wait for months to achieve your new smile. Fortunately, Teeth-In-A-Day offers all of the benefits of dental implants without the delay in restoring the function and appearance of your teeth. Read below to discover this dental implant solution with our Scottsdale implant dentist Dr. Brent Call.
What Is Teeth-In-A-Day?
As the name of the process suggests, Teeth-in-a-Day is a dental implant procedure where patients can get implants inserted and fully functioning teeth placed in just one day. This dramatically reduces the conventional length of time usually required to receive dental implants, which is normally between three and six months.
With traditional dental implants, it's necessary to allow the jaw bone to heal and slowly integrate with the implant, securing the fixture permanently in place and making it strong enough to be loaded with the replacement teeth. 
However, dental implant technology continues to evolve, and it's now possible to place implant posts and load them with your chosen restoration the very same day. The result is a fully functional set of teeth that look and feel completely natural, and you can start enjoying the benefits immediately.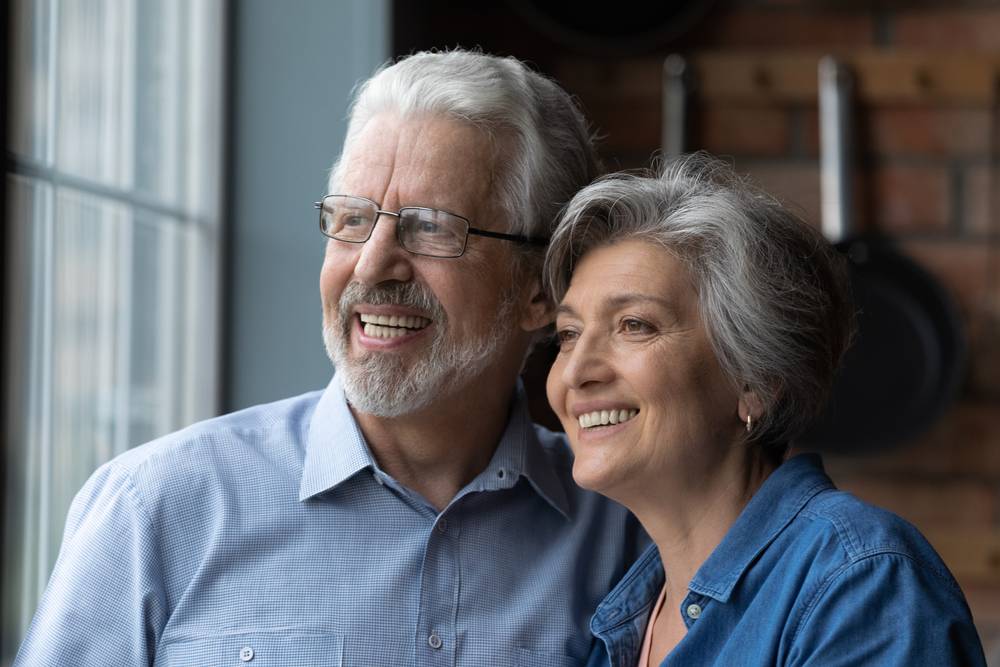 Benefits of Teeth-In-A-Day
Teeth-in-a-Day offers patients all of the benefits of dental implants, combined with several other specific advantages that help to make it one of the most popular choices for those seeking a tooth replacement solution. These include the following:
Versatile Treatment: Teeth-in-a-Day can be used to include both fixed and removable restorations.
Short Treatment Time: Regular dental implant restorations can take months to complete, but Teeth-in-a-Day allows you to receive your restoration in one visit to our Scottsdale dentist.
Customized Fit: Teeth-in-a-Day is custom-made specifically for your teeth, so you can enjoy a stable and comfortable fit.
If you would like to learn more about teeth in a day, or if you would like to schedule an appointment to discuss your candidacy for this revolutionary smile transformation treatment, don't hesitate to contact Dr. Call at our Scottsdale office by calling (480) 359-3513.
Candidacy for Teeth-In-A-Day
Patients interested in Teeth-in-a-Day must meet certain requirements before undergoing implant placement. Your ability to qualify for this procedure depends on your overall oral health. However, since Teeth-in-a-Day implants are placed strategically in your jawbone, patients typically don't need to undergo supplemental procedures like bone grafts to qualify.
If you're considering the procedure, Dr. Call will give you a thorough dental exam to determine if you're an ideal candidate, as well as discuss your alternative treatment options. Schedule your initial consultation with our dentist in Scottsdale, AZ by calling (480) 359-3513.
The Teeth-In-A-Day Process
The magic that makes Teeth-in-a-Day possible lies in the positioning of the dental implant posts. In conventional implant procedures, these are placed at a 90-degree angle to the gum tissue. However, by placing the necessary implant posts in strategic positions on the arch, where the bone is of the highest volume and density they can be strong enough to support a restoration immediately.
This process is carefully planned from start to finish by our expert implant dentist, using the latest dental technology to capture 3D images of your teeth, gums, and jaws. These scans will be used to plan the placement of your implant posts to accurately create the design for your restoration.
After placing your implants, Dr. Call will place your temporary arch restoration, ensuring it fits naturally and comfortably before securing it into place. With Teeth-in-a-Day, you won't need to be without teeth while waiting for your final restoration. That way, and can get back to life as normal after your appointment.
Frequently Asked Questions
While your implant posts will last a lifetime, your restoration may only last up to 15 years before needing to be replaced due to normal wear and tear. You can get the most out of your Teeth-in-a-Day restoration by practicing proper care and maintenance, such as practicing good daily oral hygiene. 
We also encourage patients to schedule biannual dental appointments with our Scottsdale, AZ dentist for routine dental exams and cleanings.
The cost of Teeth-in-a-Day depends on the details of your treatment. Dr. Call will provide you with a cost estimate of your procedure at your initial appointment. We recommend that you contact your dental insurance provider ahead of time to learn what coverage your plan provides. 
Our friendly team will help you file your claim to ensure you receive the benefits you're entitled to. We also offer various financing options, including Delta Dental.
Not at all! Before beginning the procedure, Dr. Call will administer a local anesthetic to ensure you don't feel a thing while he works. We also offer dental sedation methods for patients with dental phobias or a resistance to anesthesia. 
While you may experience some discomfort during or after the procedure, the process itself won't be painful. Afterward, you can manage any lingering pain with over-the-counter pain relievers.
Reliable Implant Restoration With Our Scottsdale Dentist
When you're ready to achieve a restored smile you can rely on, look no further than Teeth-in-a-Day from Reimage Dental Studio. Our expert dentist, Dr. Call will ensure your restoration looks, functions, and feels just like natural teeth for a comfortable and effective tooth loss solution. 
To schedule a consultation, call our Scottsdale office today at (480) 359-3513 or fill out our convenient online contact form. We proudly serve patients in Tempe, Glendale, and Phoenix, AZ.