Maintain Your Healthy, Beautiful Smile With Dr. Call
When was the last time you visited the dentist? By placing a strong emphasis on good oral health and hygiene, our general dentistry services at Reimage Dental Studio can help stop the progression of oral diseases. 
General dentistry is oriented toward the prevention of disease and decay and is your road map to good oral health. At Reimage Dental Studio, we're gladly welcoming new patients. Our Scottsdale, AZ, dentist will work with you to help you achieve a beautiful smile accompanied by pristine oral health. We proudly serve patients in Glendale, Tempe, and Paradise Valley. 
What is General Dentistry?
General dentistry deals with the diagnosis, treatment, and overall care of the teeth, gums, and mouth. Dr. Call and our Scottsdale dental team are dedicated to delivering personalized, gentle, and effective care for every patient. General dentistry mainly refers to X-rays, cleanings, and fillings, but managing oral health can also include other common procedures, like root canal treatments.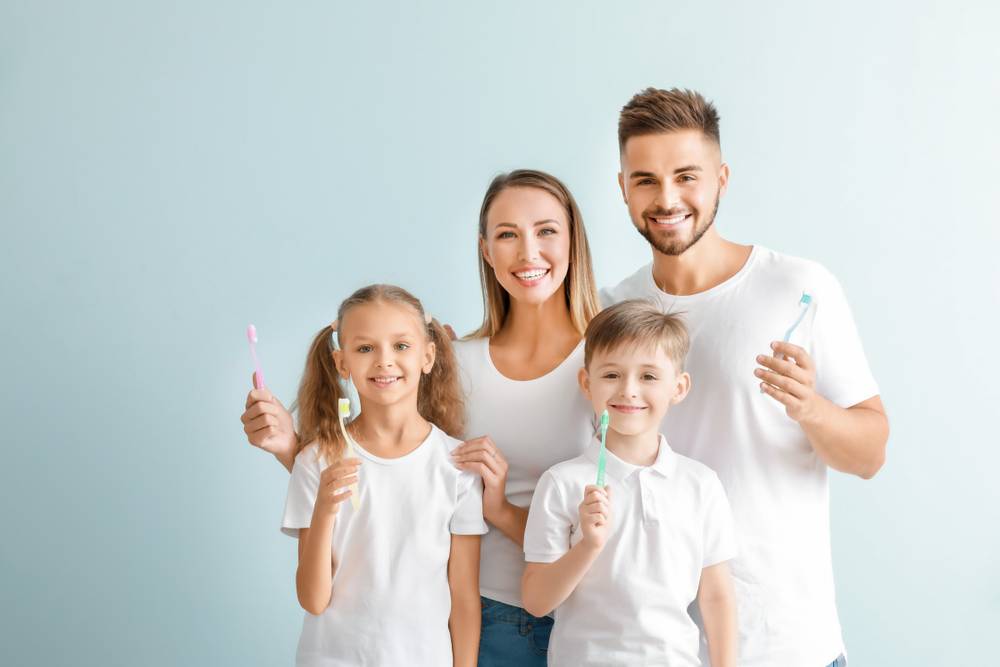 Our General Dentistry Services
Dental Cleanings & Exams
Regular dental cleanings and exams are crucial steps in maintaining good oral health. During a cleaning, a dental hygienist will remove plaque and tartar from your teeth and gums. An exam will include dental X-rays to check for complications like cavities, gum disease, and oral cancer.
Oral Cancer Screenings
Routine oral cancer screenings are important for detecting cancer in its early stages. During a screening, a dentist will examine the inside of your mouth and throat for signs of cancer. If Dr. Call detects any signs of pathologies, he'll immediately begin planning the ideal treatment for your needs. 
Fluoride Treatments
Fluoride treatments can help strengthen tooth enamel and prevent cavities. The treatment involves applying a fluoride gel or varnish to the teeth. While fluoride treatments are typically for younger patients, everyone can benefit from its protection and durability. 
TMJ Therapy
TMJD, or temporomandibular joint disorder, affects the jaw joint. Symptoms include jaw pain, headaches, and difficulty opening and closing the mouth. TMJ therapy may include exercises, splints, or other treatments to alleviate symptoms. Our top Scottsdale dentist will determine your symptoms and determine the best course of treatment. 
Root Canal Therapy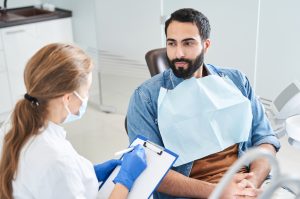 Root canal therapy treats infected or decayed teeth and prevents the need for extraction. During the procedure, a dentist will remove the infected pulp from the tooth, clean and disinfect the canals, fill, and seal them. The tooth is then restored and protected with a personalized dental crown.
Frequently Asked Questions
Preventative dental care not only keeps you up-to-date on your oral health but benefits your overall health as well. 
Poor oral health has been linked to infection in other parts of the body, including rheumatoid arthritis, heart disease, and even pregnancy and birth complications. Daily brushing and flossing certainly help, but visiting the dentist regularly plays an important role in your overall health.
Patients should visit the dentist every six months for routine teeth cleaning, fluoride treatments, X-rays, and oral cancer screenings. Regular dental appointments are one of the best things you can do for oral health. The skilled hygienists swiftly remove plaque, tartar, and unhealthy bacteria that may put your oral health at risk.
The best way to maintain good oral health between routine dental visits is by practicing good at-home oral hygiene. This includes daily flossing, twice-daily brushing, and rinsing with mouthwash between meals. Use a soft-bristled brush and non-abrasive toothpaste, and avoid overly sugary foods to keep your smile looking and feeling its best.
Most dental insurance plans cover two routine visits per year, including dental cleanings and X-rays. It's wise to contact your provider beforehand to learn more about your plan's coverage, especially if you require supplemental dental procedures. You can also ask your dentist if their office offers any financing options.
Visit Our Scottsdale, AZ, Dentist for a Lifetime of Healthy Smiles
Oral health and wellness are vital to living a healthy, productive life. If you can't remember the last time you attended a routine dental appointment, our general dentist Dr. Call encourages you to schedule your visit today. Call our Scottsdale, AZ, dental office at (480) 443-3552 to schedule a consultation. You can also fill out our online contact form below and a team member will be with you shortly.