A Confident Smile With Our Scottsdale Restorative Dentist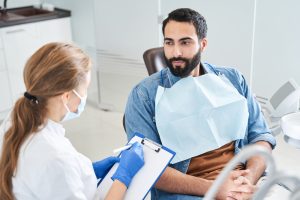 Do you feel like your smile is incomplete due to oral health issues? If so, restorative dentistry services from Reimage Dental Studio can repair and replace damaged or missing teeth to improve the look and feel of your smile. Our skilled dentist in Scottsdale, AZ, Dr. Brent Call, is proud to offer a variety of personalized treatments to rejuvenate your smile. 
Get back to the beautiful smile you had before. Read our guide below to learn about our treatments and how Dr. Call has helped numerous patients in Glendale, Tempe, and Mesa. 
What Is Restorative Dentistry?
Restorative dentistry focuses on fixing damaged or missing teeth to improve your smile's oral health and functionality. The goal of restorative dentistry is to bring your teeth back to their natural state to improve your ability to eat, speak, and smile with confidence. Our Scottsdale restorative dentist personalizes all of his restorative treatment plans so that your needs and oral health goals are met with the best results possible. 
Our Restorative Dentistry Treatments
Dental Fillings 
Dental fillings repair damaged or decayed teeth by filling in the lost area caused by cavities with a sturdy restoration. Our dentist removes the damaged portion of the tooth and fills the remaining structure with a composite or metal-based material to restore its biting surface. Fillings also help improve your smile's appearance since they're designed to blend in with your surrounding teeth. 
Dental Crowns
Dental crowns are dental prostheses placed over a damaged or decayed tooth. Crowns cover the entire visible portion of the tooth, restoring its shape, size, and strength, protecting it from further damage in the future. Dr. Call offers dental crowns made of porcelain, metal, and a combination of the two based on your oral health needs. 
Dental Bridges 
Dental bridges replace up to four adjacent missing teeth. These restorations consist of one or more artificial teeth attached to adjacent teeth using dental crowns that act as anchors. Our restorative dentist will ensure the bridge blends seamlessly with your smile for improved function and appearance.
Root Canal Therapy
Root canal therapy is performed to remove infected or damaged pulp to prevent extraction and preserve your natural smile. Our dentist in Scottsdale will carefully remove the damaged pulp, cleans the inside of the tooth, and fill it to prevent further infection or damage. Contrary to popular belief, root canal treatments are gentle and virtually painless procedures. 
Tooth Extractions
Tooth extractions are reserved for cases where a tooth is damaged beyond repair, is severely decayed, or is causing overcrowding in the mouth. Dr. Call only removes teeth when all other treatment options are considered to be ineffective. We strive to preserve your natural teeth in all cases, but sometimes an extraction is the best course of action for protecting your oral health. 
Wisdom Teeth Removal 
Wisdom teeth removal is a procedure in which our dentist removes the third molars, also known as wisdom teeth. Most patients don't have the space in their oral cavity to handle wisdom teeth, which often causes crowding, infection, and other painful symptoms. This routine, surgical procedure is painless and low-stress so that you can instantly reclaim your oral health. 
Dental Implants
Dental implants

are small titanium posts surgically placed into the jawbone to replace teeth from root to crown. A dental crown is then attached to the post, restoring its appearance and function. Implants are the only permanent solution for tooth loss and can last a lifetime with proper care. We offer both singular implants,

All-On-4

, and

Teeth-in-a-Day

, for your convenience.

Frequently Asked Questions
Cosmetic dentistry focuses on improving the appearance of a patient's teeth, gums, and bite force. This type of dentistry may involve procedures such as teeth whitening, veneers, and orthodontics. Restorative dentistry, on the other hand, focuses on restoring the function and health of a person's teeth smile and is typically more invasive. 
Restorative dentistry is important to your oral health because it helps to preserve your smile while also protecting it from further damage. Not resolving damaged, decayed, or missing can lead to various oral health problems, including pain, infection, and further tooth loss. By restoring damaged or missing teeth, restorative dentistry helps to prevent these problems and maintain a healthy and functional smile.
The longevity of a tooth restoration will depend on several factors, including the type of restoration, the location of the tooth, and the patient's oral hygiene. With proper care, many dental restorations can last for years, sometimes even a lifetime. Ask your dentist about the details of your dental restoration at your initial appointment. 
The strength of a tooth restoration will depend on your smile's oral health and unique needs. Generally, dentists consider dental implants the strongest tooth restoration, as they permanently replace missing teeth and fuse to the jawbone for a sturdy foundation. Dental bridges and crowns can also provide a durable and functional solution for missing or damaged teeth while being less invasive procedures.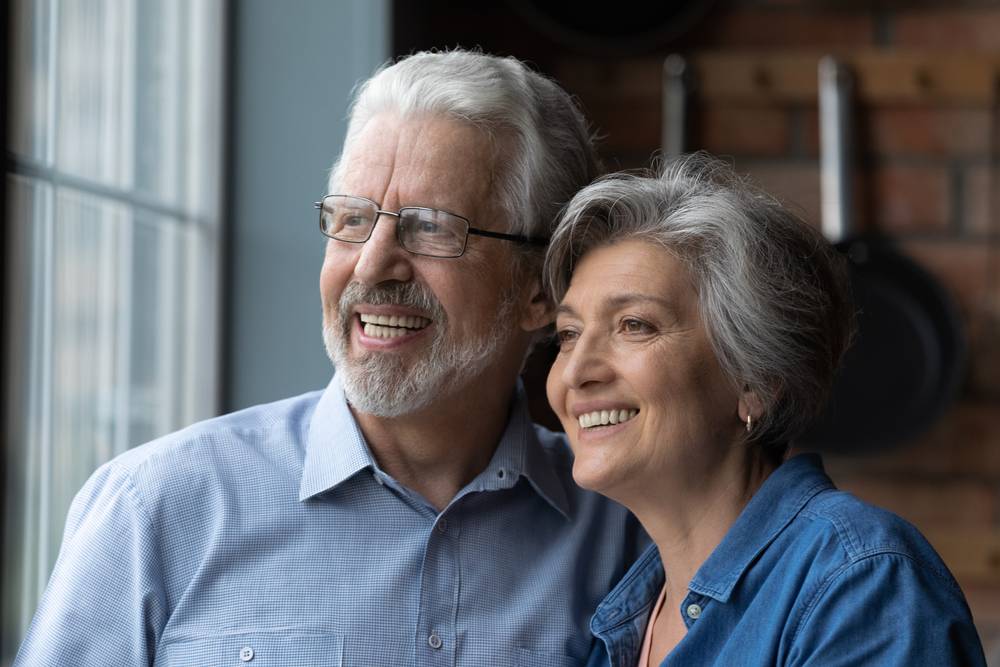 Restore Your Oral Health & Enjoy Life to the Fullest 
Transform your smile with restorative dentistry at Reimage Dental Studio! Our team of friendly restorative dentists use the latest techniques to repair and restore damaged teeth, giving you back your confidence and a beautiful smile.
Don't let dental issues hold you back any longer. Schedule a consultation by calling our Scottsdale, AZ, dental office at (480) 443-3552 and see the difference restorative dentistry can make in your life. You can also fill out our contact form to book an appointment online.